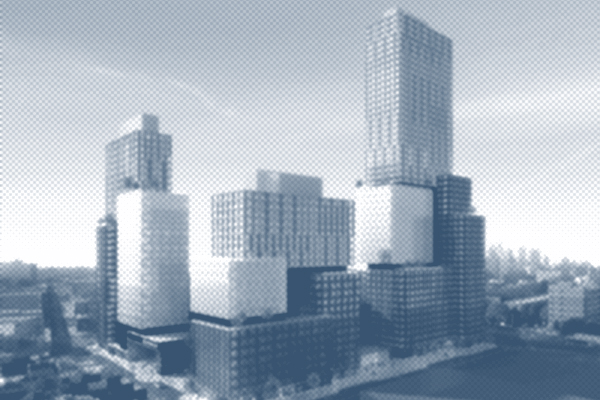 On April 18, the Forum for Urban Design convened to discuss the tallest building in the world to be built with modular construction. Bruce Ratner and MaryAnne Gilmartin of Forest City Ratner and Christopher Sharples of SHoP Architects presented their ambitious 32 story prefab tower at Atlantic Yards.
Although modular construction has been experimented with for a century, few high-rises have been built using the technique. The latest, built outside of London, reaches twenty-five stories using precast concrete. The first tower of the Atlantic Yards project, B2, will reach seven stories higher, and will be the first with a steel structure.
Ms. Gilmartin and Mr. Sharples explained that B2 would act as Architecture R&D (Research & Development), the first of a dozen or so towers to experiment with modular construction. Devised during the deep recession and amidst vehement community opposition, the prefab towers at Atlantic Yards will accomplish two things: shortened construction time (an estimated six to eight months) and lower construction costs. And with a dozen towers in the works at Atlantic Yards, the process could only become more efficient as each tower is completed.
Mr. Ratner and Mr. Sharples are hopeful that prefab towers could very well become a fixture in major cities across the United States. But only after completing B2 will they know for sure.
---
SPEAKERS
BRUCE RATNER
Chief Executive, Forest City Ratner
Bruce Ratner is chairman and CEO of Forest City Ratner Companies, a New York City-based real estate development corporation. Prior to joining Forest City, Mr. Ratner held prominent positions in New York City government and New York University Law School. He is a respected business and civic leader in New York, with a distinguished career in the public and private sectors.

MARYANNE GILMARTIN
Executive Vice President, Forest City Ratner Companies
Maryanne Gilmartin is Executive Vice President and Director of Commercial & Real Estate Development for Forest City Ratner Companies. She currently heads the Atlantic Yards development team and has been in the company for eighteen years.

CHRISTOPHER SHARPLES
Principal, SHoP Architects
Christopher Sharples is a Founding Principal of SHoP Architects and SHoP Construction. His firm is currently at work in New York City developing projects for Brooklyn's Atlantic Yards, Manhattan's East River Waterfront, and Long Island City's Hunter's Point South affordable housing development.
---
PHOTOS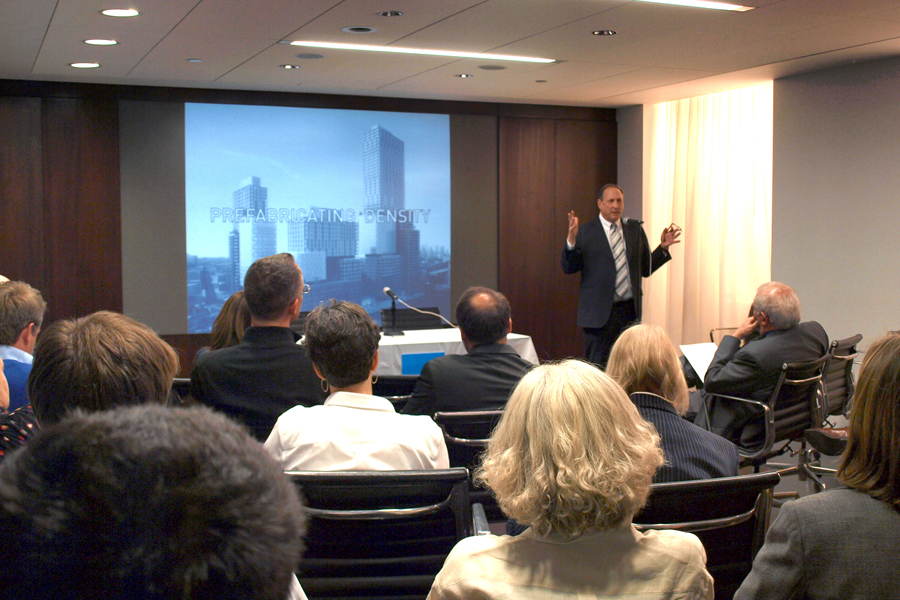 Bruce Ratner, Forest City Ratner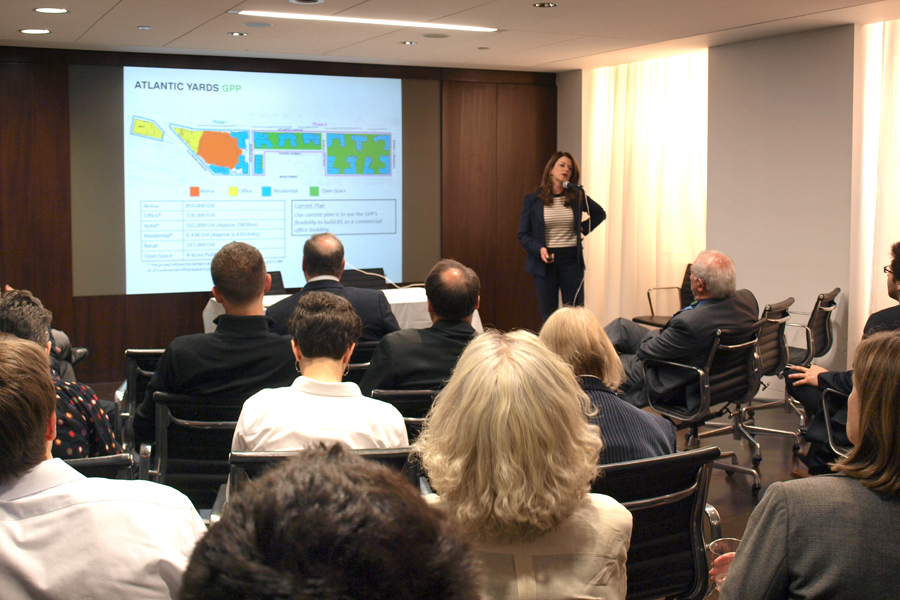 MaryAnne Gilmartin, Forest City Ratner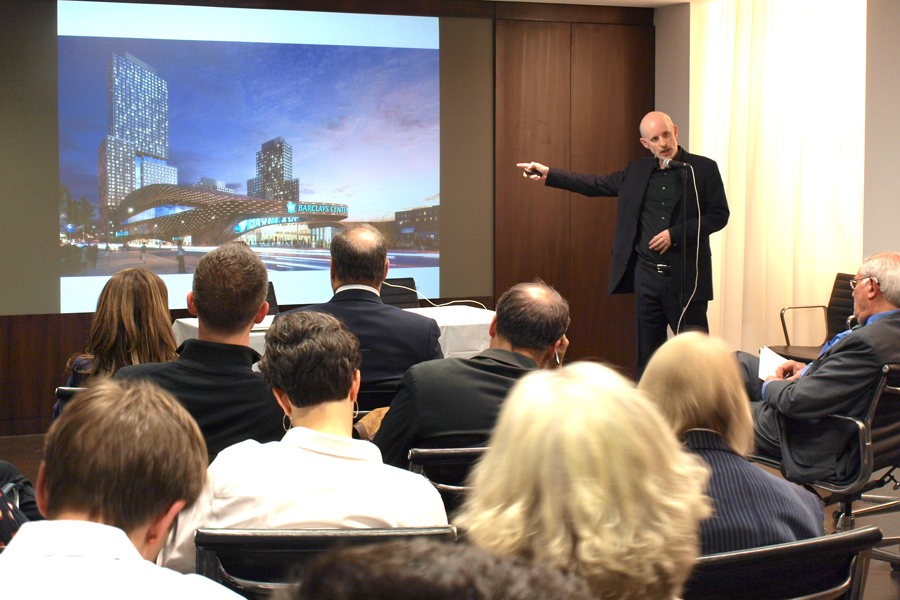 Christopher Sharples, SHoP Architects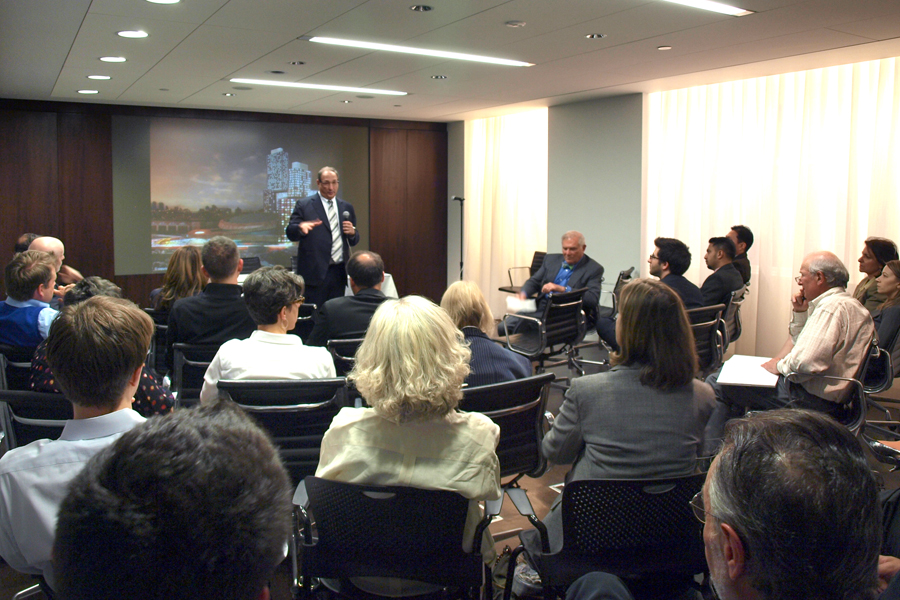 Bruce Ratner, Forest City Ratner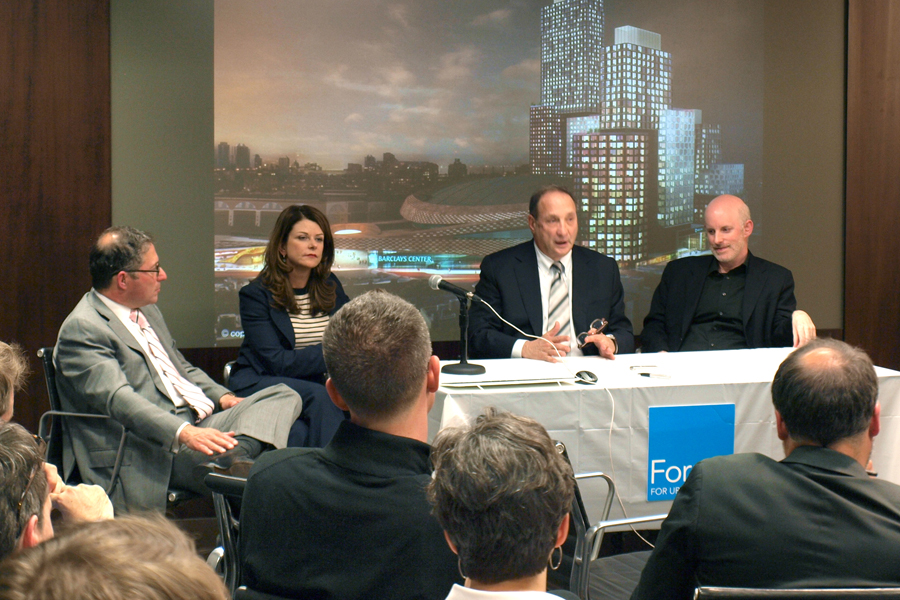 Bob Sanna, MaryAnne Gilmartin, Bruce Ratner, Christopher Sharples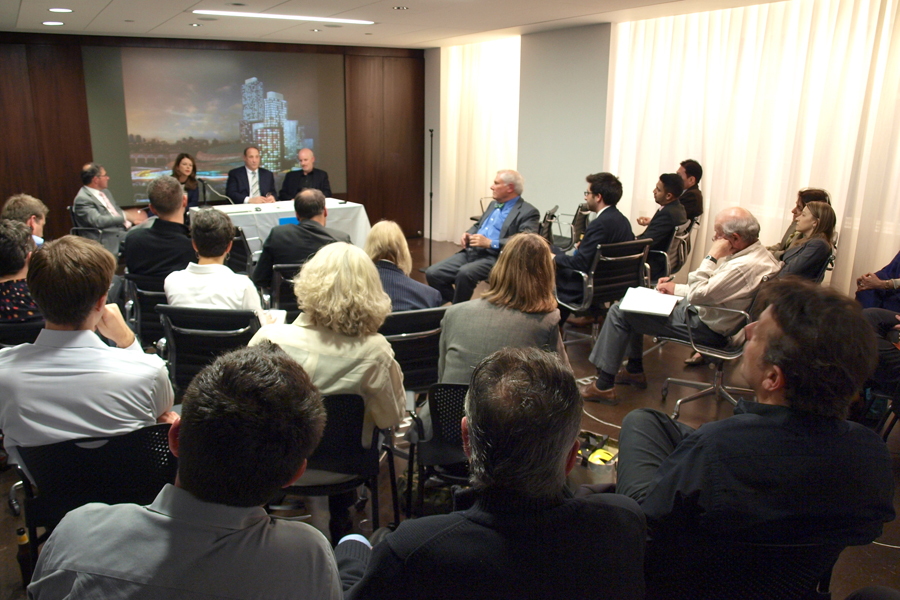 Bob Sanna, MaryAnne Gilmartin, Bruce Ratner, Christopher Sharples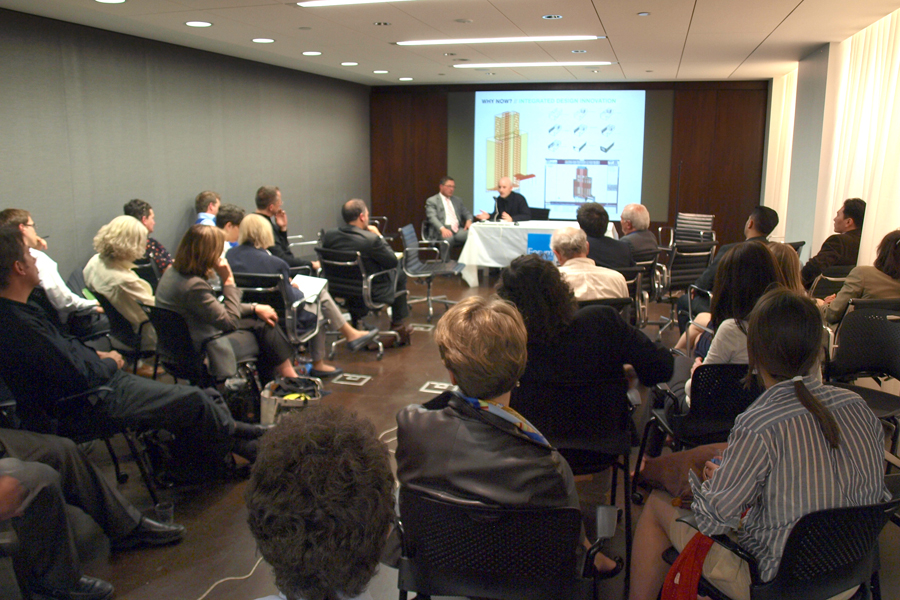 Bob Sanna, Christopher Sharples